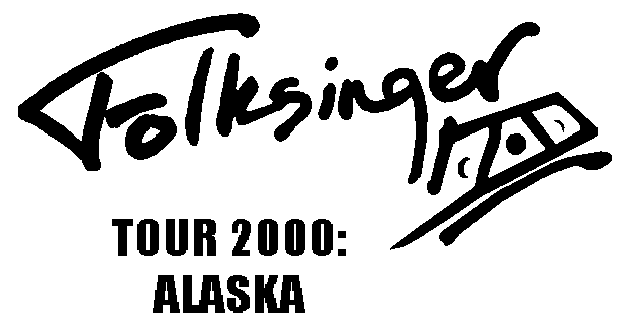 ---
The Video Tour Journal

V.10 : September 5th to October 2nd

Location: Eagle, Alaska

audio tracks:
Jam on the Beach : Folksinger
Guest Artist : Joe Guay, lead guitar
---
While I did a lot of things in Eagle for the school and the community, I had my own projects as well. The main one was starting this video tour journal. When the Alaska tour forst started to come together and I thought of doing this journal, Eagle seemed like the l;ogical place to try and get started. I had a good workspace and planned to be here about three weeks, long enough to get started on it. I was also about halfway through the tour, which meant that I both had footage to work with, and I had a couple months ahead on the road to try and do videos as I went.

So in between the classes and stopping to help anyone that came by for information or to try a hand at using the equipment, I bagan the project. Though I had a Digital Video PCI card I'm using now, a DV500, with me; I didn't install it. The sad truth it that I was afraid it would cause too mant hassles for my short time here, as well as possibly crashing my system when I needed it available to record every day. So I just used my AGP card and its software, which was crude, but effective. The principle of the journal was jsut that, to be "quick, rough sketches" as I went along, with no time for a lot of production. It takes most of my time to live the life, so reporting on it has to be something that isn't difficult, that I can work into the routine.

I did it, made the introduction and the first few videos, and worked out the basic process I still use. It is still a work in progress as I want to try different things. As I am still pressed for time, I am covering a lot of ground fast, just giving glimpses of scenes that could take up a whole video by themselves. Maybe someday I'll be able to do that, bring it down to a finer focus. But for now, it is enough that it is happening. I also wrote a new song, "Jam on the Beach" while thinking of Mexico and Belize, and recorded it right then, but nothing complete enough to use. In this video I used a version I recorded a 6 weeks later while visiting a good friend in Montana, Joe, a great slide player. We had the gear set up and he jammed around on this one for a while, me singing and playing rythum on the other electric. You'll see and hear more of Joe later in the journals.

I also got out a few times. Once when Gary and I took a trip up the river in his boat to the border on eening. Another time to video Dave launching his truck to take it downriver to haul supplies to his cabin. It was a big event in the village with half the people not believing it could be done and the other half saying "no problem". I knew it could be done, having built and lived on large rafts and a truck isn't really very big or heavy to me. Whether he could do it right I didn't know, luckily he did, or close enough. A quick addition of a few extra 2x6's and it was right. This is Alaska!

There'd been a bit of snow, dusting the mountains; then a major storm hit with lots of snow and sub-zero temperatures. We were socked in for days by the blizzard, but after a day to let them plow the road, I took off. The road is only plowed for another week or so, then is closed till spring. So off I went on a hair-raising drive, but I made it to Tok, slow and careful, to spend a cold night in the pick-up at -15 degrees. I'm moving fast now. Sleeping in the back of a pick-up at 15 degrees below zero tends to make you feel like summer is over and winter is really here, and what am I doing still in Alaska?

There is still a round of shows still to do, and though winter is rolling over Alaska with the suddeness and inevitability of an incoming tide, I can dance through the storms and have a few more weeks, especially down off the platue and nearer the coast and sea-level. This is the time When I play the schools as well, of course, Eagle was just the first stop. Though these will be one day shows, teaching classes for a day before heading on to the next school. Occasionally playing at coffeehouses in the evenings, but the schools are the main show right now. I stopped in Tok, the first town on the highway after leaving Eagle road, to arrange the details of what will be my final show in Alaska, a concert and classes here at the Tok Highschool. But that won't be for a few weeks and many miles as I get ready to start the final circuit of Alaska. I also play at the board meeting of the local Duct Tape Radio, who are trying to get a local broadcast station and PBS repeater started here in Tok. Helga, a boardmember, lets me park outside her B&B that night.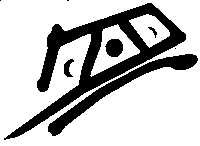 HOME