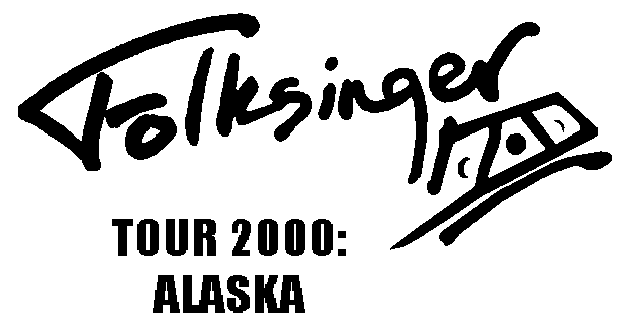 ---
SOUTHPOINT
V.12 : Southpoint

October 15th to 18th

Location: Anchorage to Willow, via Girdwood and Palmer; Alaska

audio tracks:
Smile For Me, Jenny : Folksinger
Live at Mead's Coffeehouse
---
I'm making the rounds, trying to touch base with people I haven't seen or didn't have time to visit with at the Fair. There's Mark at Kachemak Cooperage. I have some good friends in Homer, many miles south of Anchorage, a long drive over mountains. Arriving in Anchorage I see an ad in the paper for a bead fair downtown, and they are bead dealers and carvers,so I give it a try and they are there. The videos are about what goes on behind the music, around the music, so it is as much about the people around me, my firnds or strangers, as what I do. So I interview Jimmie the Beadman and talk about beads. I help Jimmie and Christine pack up after the Bead Show, say goodbyes, and head over to Graham's Sunday night. He's one of the top sound guys and a good friend, I stayed at his place one year when I flew up to do the fairs. He was doing sound at Tanana, but there's no time to relax and be social there. Now we do, he invites another of the sound guys over and we look at the video I shot at the fair and up in the Brooks range, talk about the digital recording gear, and the trip I made on Further last summer.

I'd visited Tony, another of the local sound engineers, after the Bead Show, and interviewed him as well. It was the first time I tried getting other people into the video by shooting a sort of interview, which I included in the video. Its part of the slowly expanding ideas and formats I plan to use in the videos as they evolve, like having Ann narrate the Eagle video.

Snow has dusted Anchorage, still following me. I head for Girdwood to try and hook up with the Bezerkley folks, friends who were also at the fair. Though I won't go down to Homer this year, its important to me to get to the sea. Its a big part of my life, and the base of the winter season. Somehow, it is part of the balance of the circuit, of the energies, that I touch the sea here in Alaska before I turn and start back.

Through perseverance and luck I find Skip and Kirsten in Girdwoord. All I knew was that they had come here to set up for the ski season, but Alaska is still a place of small towns where people know people who know people. It doesn't take that long to find someone who knows them. I spend a day and a night, and the snow they've been waiting for arrives with me that night.

By Tuesday afternoon the roads are clear and I head for Palmer and sleep. The next day I do a show at the Palmer Pioneer's of Alaska home. I do a lot of these shows, all part of the job. It varies, but I figure if I am there for one person, it is worth it.

Next is a meeting with Kathy over at Trinity Lutheran. After I played the State Fair held in Palmer (there's 4 state fairs), I came and stayed here till the following sunday when I played a service. I've played at a lot of different church services, and enjoy doing it. Though not belonging to any specific religion, I am spiritually or mystically motivated myself, and appreciate the energy behind the expression. It is also satisfying to me that I am able to serve the entire community, that there is a universiality to the music, and my role as a folksinger, that enables me to be of service to so many different purposes and people. In the week there, I played the piano and sang and practiced with the soprano I would do the service with. I wrote two songs there, ones that have lasted; "She'll Always be Beautiful to Me" and "Smile for Me, Jenny", which I used as the soundtrack for the video.

Finally, I stop in at the coffehouse in the church building, which is also the local roastery. He's got a rush order and I've got to get on to Willow to play that night, but we both take a little time to talk, till its time for me to go.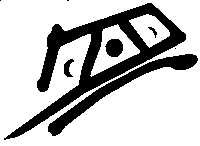 HOME