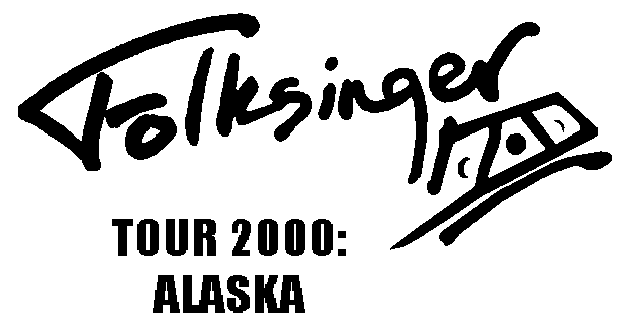 ---
GOIN' TO MONTANA

V.16 : Goin' To Montana

October 31st to November 1st

Location:
B.C., Canada

audio tracks:
Old Paint : Traditional
I Know You Rider : Traditional
Something in a Man : Folksinger

---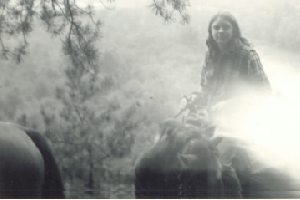 I wake up after a bad night, nightmares again, and head down to William's Lake for coffee and hopefully, internet access. I find both at the library, and also get more internet time at a cool computerstore. The internet is my main way of researching gigs and communication on the road, so I need to check up and especially, put in some time on arranging events for the trip down the coast and across country.

I actually stopped here specifically to look at a collection of old cowboy music. A lady contacted me last spring after hearing my cowboy songs on the net, asking if I wanted to look at her father's collection of traditional cowboy music for new material. I was definitely interested; horses, the west, and cowboy music have been a big part of my life; though I regret to say, not lately. Conveniently, It turned out she was here in William's Lake, right on my usual route from Alaska to Seattle. So I told her I could stop by and really didn't think about it again, though I dropped an occasional note to keep her informed of progress.

Well, it turned out to be a hassle, though I can't say I hold her to blame. Seems her secretary and her boyfriend had been reading our e-mails and concocted some soap-opera scenario out of it. So I never did get to see the collection, or even talk to the lady who made the offer. I actually don't know if she even knows I stopped by. Her secretary told me her boyfriend "didn't approve" and to "be on my merry way." I felt really insulted, both personally and professionally, and frankly was just suprised that people could be so stupid. Guess I shouldn't be at this point. I always expect people to be like me, when the fact is, they often aren't. So in the late afternoon I am heading out of town, luckily still barely ahead of the storm, but pretty angry and disgusted. And a bit dissapointed not to see this collection, and I'd actually looked forward to a break after the hard push down the Alcan, and she'd said she had horses. I'd really had no expectations, actually srt of thought I'd be having tea with an elderly lady and talking about growing up in the pioneer days of B.C., or even just loading up some cardboard boxes and driving off again, promising to write if I found anything could use and to return the collection later.

This is still beautiful country, down the Fraser river valley and canyon to the sea. The storm boils over the mountains to the west and north and pushes up from the sea ahead of me, and I drop into sleet and rain as darkness falls. As I drive, I realize that it might be better to head directly for Montana now. I might be able to get ahead of the storm again, instead of dealing with it in the passes going east from Seattle, since the storm would certainly beat me to them. But if I headed east right now I might make it staying ahead of the storm. I also realized that I might be able to vote this year if I went to Montana now, even if it was more a matter of principle than practical effect. More important, I'd make sure I took some time to visit my bud there and jam some more, before I got caught up in Seattle and the run down the coast. So as I reached Cache creek I ate some bread and cheese and pondered over the map for a while, finally deciding to go for it, and heading east and up.

It turned out to be a good decision. Though it was really hairy at first, I broke ahead of the storm in an hour, back onto dry pavement. It would be a hard push, but I had rested a little in William's Lake, though not enough by far, not enough sleep. It all added up in the moment to a hard drive. It probably started when I came from the relative peace and consideration of Alaska's roads and drivers to the abrupt entry at Ft St John into the southern world of lights, traffic, and crazy, inconsiderate drivers. I'd managed Alaska without any damage to the windshield, yet in the first afternoon reaching "civilization" I had three rock chips from inconsiderate drivers spraying gravel. The last night's nightmares, the anger and disgust at William's Lake, the sleep deprivation; they all added up to trigger a real waking nightmare as the dark road became full of the ghosts and scenes from the worst event of my life. It is maybe both the gift and the curse of a singer, or maybe any artist, that my emotions are like some great powerful beast, and can build into a powerful storm, and the hypnotic state of the road can become a nightmare just as much as a dream. Finally I have to stop, pull over and take the time to get myself back under control, calm down and spend some time writing to release some of the frustrated energy, force my thoughts into new channels.

I head on again, still miles to go to cross the last mountains. Once again I pass through a scenic wonderland in the dark. The final pass is a push through fast-falling thick snow, the leading edge of the storm just impacting the highest elevations. Its a slow careful trip, but also short, and I'm rolling down the dry side to Golden, safe at last. It must be 3 am when I pull over just south of town to sleep.

I have an odd bit of luck. I'd been looking for a chance to video a train, especially at night, off and on all summer, with no luck. As turn off the tuck and step out, I hear a whistle off to the south, I glance down the embankment and there are the tracks, and far off a headlight suddenly flashes. I dive into the truck and haul out the cam in a frenzy and managed to capture the exact footage I'd been looking for... "I wish I was a headlight..on a north-bound train..."; and it was.

In the morning I was up early, tired but somehow relaxed. William's Lake was already fading, and Montana was an easy 400 miles ahead, just a short hop at this point, on a easy two-lane down long easy valleys, through small tourist towns, quiet in the lull between summertourists and winter skiers. Its beautiful too, the rocky mountain crest to the west and the valley of the columbia before me. I settle back into the confidence and relief that I have made it, ahead of the storm, safely down from Alaska and across the canadian mountains and northern plains. Soon I'm at the border, where as always, they pull me aside to search the truck. I have almost always been hassled coming back, though I don't know why, but there must be some red star next to my name in their computer. Probably from the live I've lived as an activist and the friends I have, so though I have never been arrested myself, I get targeted every time. "Driving with long hair" I suppose. I'm used to it, I'd fact is, I never carry anything illegal anywhere, anytime; all my life I've been stopped by the cops and searched constantly. It doesn't take a rocket scientist to figure out the probabilities and odds. And personally, I have better things to do than walk into their trap, play cat and mouse. I know that no matter the game, sooner or later you are bound to lose, so don't risk anything you can't afford to lose.

These officers are actually pretty cool, not ripping things apart just because they can, the usual routine for people like me. Though they still pull me over and go through the truck while I sit and wait, which I'm used to. My problem is trying to stay awake!. Every few hours I seriously need some coffee to stay awake at this point. I actually sell a CD to one of the officers and sign it, no hard feelings, they weren't bad, compared to many. And I am in Montana!!! Less than 200 miles to go, even as the storm closes in with rain and I hit the traffic at Flathead Lake, I know I've got it in the bag, just takin' my time. Just about dark, me and the storm arrive in Missoula together.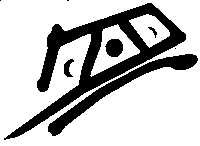 HOME