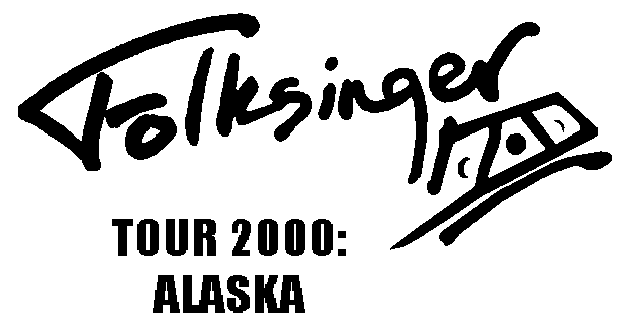 ---
SEATTLE

V.18 : Seattle

October November 17th to 27th

Location:
Seattle, Washington

audio tracks:
Grateful Dead Jam : Friend of the Devil
Live at Moss's : Grateful For The Dead
Guest Artist: Moss Willow: rhythm guitar

---
As I was cruising south from William's Lake, and then later when I decided to stay in Montana and help Joe through a tight spot; I was essentially trading off my time in Seattle. Normally Seattle is a regular stop, a primary support in the western circuit. I've been coming here for years, almost since the first highschool summer I hitched west.

I've played the big fests and the small ones, and always could rely on the street scene, from downtown to the waterfront. But this year, I decided that it was late in the season anyway. I could have said it was the cold rain, or I was burnt out from the road, or tired of playing on the street, or the hassle of getting downtown. But really, its just that people are the highest priority, so I stayed in Montana and I spent my short time here in Seattle visiting a couple of my oldest friends, from my neighborhood back east.

So this is real life. No shows this time, just visiting a couple of my friends. Though I'll be back, and I really did want to show you around this place I've spent so much time; but I guess that will be next year.

First I go to Alec's house. He's followed the tech road, though lately he's gotten into making jewelry and casting silver. I've found, in myself and my friends, that certain minds are attracted to both art and science. Perhaps it is the urge to create, or to understand. I know one of my regrets is not having pursued my intellectual talents as I did my artistic ones. I wanted to be a scientist and inventor when I was young, though I was playing music, too. I actually gave up both paths originally. I couldn't morally justify either, as the music industry was too corrupt and contrary to my principles, and scientific achievements were too likely to be used to harm the earth or people. I remember working on underwater habitats, and realizing that people hadn't learned to live non-destructively on dry land; I couldn't be instrumental in increasing their impact on the seas. In the beginning, I started a cooperative business, and planned to do organic agriculture/alternative energy/"whole-earth" etc back-to-the-land movement. In the end, I turned to pure consciousness-raising, as the essential problem; but that's another story.

I guess I have followed my technical bent a bit, in staying up with computers, and applying the appropriate technology as it became cost effective in digital audio and video recording and production.

Next I'm off to visit Moss. Though he started out in art photography, he got into computer image processing from the beginning, as an alternative to expensive and toxic darkroom techniques. He's also a deadhead, something I never really attained. I was too busy playing music to ever make it to a show, though I think we really do play the same style. We have the same roots and sound, and play the same range of songs. Though I never got into the instrumental lead-based music, or the real space-jam acid sound... I am a singer and rhythm instrument player. Still, if I have a "sound", its a lot like the acoustic Dead, a folk-based, rhythmically complex fusion of many styles.

With this video I am able to implement my idea for different formats. In this case, letting the people I visit do the talking, and more real-time clips, interviews instead of narration. I am using a camera person for live camera motion, too, their 3 year-old. And there's no show. The principle of the tour journals is a real window on my life, which means more than just the shows, and the times when my life is show after show, or adventures in the wildlands.

Moss is a partner in doing the Grateful Dead Hour, plus a second hour of their own Grateful Dead programming called "Backtracks", on a local PBS station, KBCS-FM. They are streaming the shows, too; look under "Blues, Soul, and RocknRoll" to find them in the schedule, Sundays at 8pm wst.

I really did leave about three hundred pounds of quartz crystals in his backyard to give away as he sees fit. One less piece of my broken dreams for me to deal with. They are a source of joy to him, while just a sad reminder for me.

And I really did bring Moss a bag of dirt. When I called him from Montana to say I was on my way, I asked him if he wanted anything. He said "how about some dirt for my garden?" And promptly forgot about it. But I didn't, that's just who I am. I remember everything, and take everything seriously. I even understand the symbolic significance of even small things, like some Montana dirt (he once lived there and has a son there), to mix in the soil of this house he's now bought in Seattle. So before I leave Joe's, I put a handful of dirt... well, gravel mostly, in a bag; and give it to Moss when I get to his house.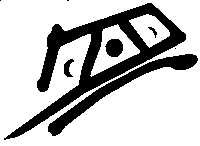 HOME