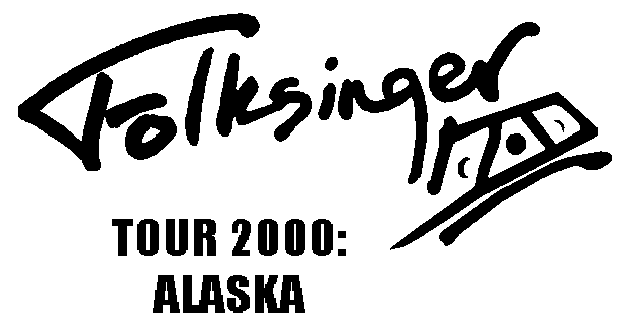 ---
The Denali Highway

V.3

July 31st to August 1st

Location: The Denali Highway, Alaska

audio track: from "Gypsy Road" : Folksinger
Live at Mead's Coffeehouse, 7/27/2000
---
Monday we were on our way south, planning to loop back across the Denali Highway to Cantwell. We got there near dark, and while they went on down to Tangle Lakes, I camped alone on the summit. This is the other side of the music, the time I recover from playing. Here in the quiet and solitude my heart and soul rest after burning so bright. Tonight I rest, tommorrow I'll take an easy day to drive across to Cantwell, letting the spirit rest and recharge, while rambling about some and working off the physical strain and tension from the music and the hard travelling. I have only been in Alaska a few days, really, and have been pushing across country for almost a month now. So I stop and I breathe in the energy I put out when I play; and get ready to do it again.

We meet on the road to the lodge next morning for coffee, and I made a good connection there for another impromptu venue anytime in the future. That is one of the best aspects of playing in Alaska. The places are all individual and owner operated, so "business" is still personal and spontaineous. They may not have the budgets to pay, but they can make space and time if they want to, and are actually enthusiastic about it. The plan is most often to coincide with the arrival of a tour bus, and play while they stop for a meal. If I was in the area, I could call up just to find out when a tour would be passing through and arrange to play then.

We stopped a bit short of Cantwell to visit a friend, John, who was stuck off the side of the road. Like a lot of Alaskan highways, the Denali Highway is just gravel. He'd gotten run off the road in his 6 wheel army-surplus truck by an RV going too fast and wide around a corner towards him; they didn't even stop. The bad luck was having a culvert hidden in the willows right where he went off, so instead of just sliding to a stop, he dropped 15 feet and slammed into the creekbed, sheering off the front axel, cracking the trani, and burying the whole thing in mud. Part of the purpose of this trip was running him supplies and trying to get something moving on getting him out. He'd been there two weeks already, just trying to dig himself out so he could get dragged back onto the road. This was pretty ridiculous, considering all the heavy equipment available nearby at the mines. But he was a local, and the politics surrounding the gold mines (he had claims up there) were outweighing basic human decency in helping someone out in trouble, no matter who they are. If someone needs help, I don't worry about personal feelings, I just help. Its more important to do what is Right. That is a measure of my personal honor, integrity, and humanity, not of the person I help. But a lot of people don't see life like me.

I returned to Willow for a couple days recovery time, doing laundry and fixing KK's crashed computer. I installed antivirus and disk utilities, while sweeping out a lot of left-over garbage. Best of all, I recovered hundreds of e-mails and letters she thought she'd lost forever; probably her biggest bummer. We also got things moving on John's truck, at last. By the time I left for Fairbanks, things were in motion at last.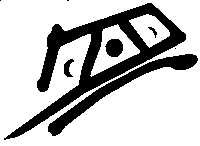 HOME