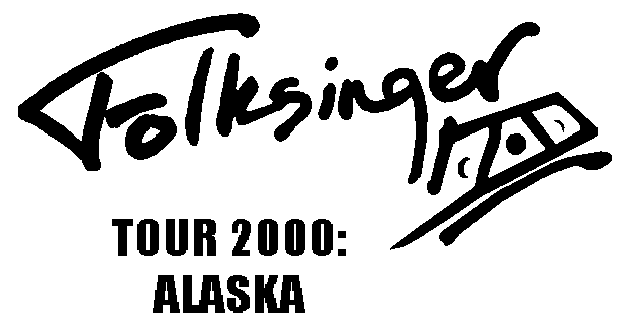 ---
Old Man and Wiseman

V.6 : August 14th to September 3rd

Location: The Pipeline Haul-Road, Alaska

Title audio track: Simple Things : Folksinger
---
I headed out Monday night after a day of shopping and getting both rear tires repaired, since the other one had slow leaked flat during the fair as well. I headed north on the haul-road for the Brooks Range. Unfortunately, I got about 100 miles when one of the rear tires I'd had repaired blew apart in pieces. I got the spare on, and I headed back, pulling into Fairbanks at 5 am for a few hours sleep.

In the morning I bought two new tires and got on the road again. By that evening I made it to my first stop, Old Man, just a bit short of the Arctic Circle. Though my friends had to get up in the morning to work, we still had a bit of a jam session that night. I stayed most of the next day, to avoid the truck traffic on the road. But as soon as evening came, I headed north for Wiseman.

I arrived in time for dinner with Bernie and Uta. It had been two years since I made it up. In '98, I hadn't made it this far north, and in '99, I didn't reach Alaska at all. In the morning I went over to Jack and Roma's to catch up with them and their family. After a bit, I got out the dulcimer and set up to play. This is my favorite time, when I visit my far flung friends in their cabins in the wild country. This is where I would have been if I'd been able to live my dreams instead of getting carried away in the music. I'd rather play in a cabin, surrounded by wood and cast iron, with kids playing and food cooking; than on any stage on Earth. Later I ended up back at Bernie and Uta's to do the same thing. Their cabin, the old Pioneers of Alaska hall, has incredible accoustics. Even with no amplification, when I set the electric dulci right on the floor and played, the bass notes rumbled and shook the walls. The best was their twoyearold, who stated out totally shy; but in a couple hours, was playing away on the dulci, laughing and giggling and having a great time. These moments are the best.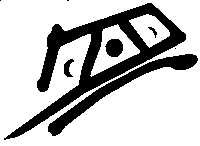 HOME