FOLKSINGER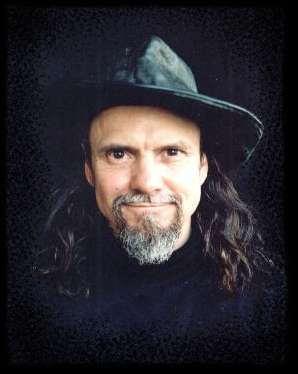 Brian was born in 1959, and lived in western Massachusetts and Spain before his family settled in Alexandria, Virginia, in 1965. He began playing music with piano lessons at home and chorus in elementary school. He decided he liked singing more than playing, and stopped learning classical piano and turned to rythum, then guitar. By the age of 13 he was singing at coffeehouses on the east coast and playing guitar. This is where he first encountered the hammered dulcimer. At 14, he played professionally for the first time in the Bahamas. By 16, he'd made his first full circuit of the lower 48, a pattern he would continue almost every year up to the present. Through highschool, he was also doing professional lecture-performances on American folkmusic at elementary, highschools, and colleges on the east coast, as well as performing at venues his first festivals. In 1976 he performed on the street for the first time during the bicentennial celebration. After highschool, he decided to stop pursuing professional music, not interested in entering the business music had become. He planning on starting an organic farm and apiary, following the lifestyle he lived growing up, and just play music for fun. He worked for a few years, then returned to music. He left on a mountain bike, significantly leaving his guitar behind and taking only the hammered dulcimer. Then a 1983-1984 tour of Central America with the dulcimer set Brian back on the path of a performer. This time, however, he avoided the business and kept on a simple and anonymous path, with music as a spiritual calling rather than a business. He was pursuing social action through consciousness raising, and music was simply a tool, a means to and end, rather than any end in itself. He would say, "if I talk, someone might listen, when I sang, everyone would stop to listen." So, drawing on a sense and knowledge of historical musical traditions, he followed the "bardic way", striving to serve the people with his gift, to use music to heal and enlighten, to bring joy and laughter, and to bring solace, and to teach compassion and understanding, but not to pursue fame or fortune. He played everywhere he happened to be, anywhere and anytime someone asked him to play, for anyone who stopped to listen. He was mostly a street performer rather than a stage performer, though the simple truth is that he played anywhere and anytime people wanted him to play, never pursuing any stage. He is one who truly believed the words "all the world is a stage", and all the world was his stage. He played at campfires and cabins, on sailing ships and in airplanes, in small bars and cafes, livingrooms and kitchens, on the street and on the stage. He did not believe that music was a competition, and refused to compete. He did not see a purpose in pushing for a place in the spotlight. He lived the true life of a folksinger, though he never played at a folk festival, or music festival, or knew anything about who or what was going on in that world. He never sought a place in the modern world of commercialized music, even "folkmusic", and found a place in the ancient reality of living folkmusic, among the people, just as it has always been.He was where he wanted to be, singing for people, shining some light and harmony into a world full of darkness and dissonance. It was enough. It is hard to be ambitous if you have nothing to prove, want neither fame nor fortune, and the what that world offers doesn't give you what you want or need.

He did try to please people, listen to what they told him, and they kept asking him to "do more" with the music. So he periodically contacted the music business one way or another, but no one was interested. The traditionalists who dominated the world of the hammered dulcimer were not interested in anything but traditional "dulcimer music". Which is understandable, the greatest classical violinist in the world wouldn't be invited to a fiddle festival. And the normal venues equated the dulcimer with only traditional music, which they weren't interested in. Brian wasn't interested in arguing the point. People loved his music, and formed big crowds just to hear him play on the street. As far as the traditionalists and the music business, he figured it was their loss, not his. He didn't need to waste time breaking through those walls when there were plenty of places for him to play and people to play for.

People asked him to record, so he sporadically produced budget recordings through the years. He didn't want to sell anything, it seemed out of line with the beauty he found in recieving all he needed without ever asking for anything, and playing for all and being supported by the unsolicited donations of some. Once when a friend said putting out a hat was like asking for money, he threw it in the river. Then the money piled up on the ground around him, till someone gave him a box, then a hat. Resistance is futile. He said, "learning to give is easy, learning to accept what you are given is harder."

For over thirty-five years he followed the seasons, circuiting the country annually from the Florida (where he sailed his boat) up the east coast to Virginia (where the family house is) in Spring, then west and north to the high country in summer (he has 5 acres in Alaska), returning south through Seattle, Montana, and the Pacific Northwest, finishing the year in the desert of Arizona before returning to the eastcoast and Florida. He'd occasionally spent time working at something for a few days or weeks, if someone needed some help, usually. It was not for money but for the real life experiences to contribute to his life, his experience, and thus, to his ability to relate to people, and to the music he sang. When he regularly burnt out from his work, from the places and life he lived pursuing it, he'd retreat back to camp in the wildlands of the mountains, or the deserts, or offshore islands in a small sailboat. A sought a simple life, practical, living in and with nature, to "breath in" that good energy, so to return to the world and breath that energy out into the people. He would often say that he returned to nature to seek calm and beauty to "tune himself", as one retreats to a quiet room to tune an instrument. But that only takes a while, then it is time to play again.

The present chapters of his life begins with the decision to accept that his music deserves more serious efforts, that it has a value in itself, not just as a tool. Also that he has crated something unique in the electric hammered dulciemr, and especuially in his style of playing it, that should not pass away with him. The only way to insure the dulcimer has a life of its own is to get it out to more people, bring attention to it, in the hope that others will be inspired to take up the dulcimer as a modern instrument for modern music, not just a traditional instrument for a narrow band of traditional music. He decided he would have to buy his own studio equipment as the only way to afford an serious amount of studio time. But first, in 1996, he produced two CDs, one of originals and one of traditionals, to have something in the meantime. Still, he didn't want to sell anything, so he gave them out on a donation basis wherever he went, and never tried to market them. He tried to sign every one. It would take him eight years to buy the equipment and produce his first CD, "A Hobo's Dulcimer", in 2004.

He was an early adopter of computers, starting in the 1970's. When the internet arrived, he was already using peer to peer modem communication. He taught himself html and coded his first website. He participated in the early stages of music on the internet. He was #1 on mp3.com in the folk catagory for 6 weeks. But the fact was, when he was #1 on mp3, he sold 2 CDs through the internet. In the same period, he sold 400 at two fairs in Alaska. There was no comparison. The internet had great potential, but no practical usefulness. Though it was ok to spend some energy playing for the internet community, like he played for schools and old folks homes, but the street paid for it all. Survival was the first priority, so he focused on the street and the few venues that paid. Though he never gave up on the internet, and has maintained a presence continually. He was unfortunartely ahead of the curve. He had an on-line promotional package when festival organizers, booking agents, radio stations, and venue owners didn't use computers and resisted the idea of digital music and promotion. He had music on the net from the beginning, when no one wanted to listen to mp3s, then removed it when websites started profiting from the music but not paying artists. He put his work into the digital distribution network when itunes started paying artists. He bought professional digital audio equipment soon after it appeared, and the same with professional digital video, though "not as much to make a record as to leave a record". He made video tour journals for the internet in 2000, when few believed people would watch video off the internet. Times have changed.

Lately, he has cut back on performing in trying to bring his music, and the electric dulcimer, to more people. He is focusing on recording and video production and making it available on CDs and as digital downloads, using the hugely expanded world of internet-based promotion and distribution, looking to end up playing at more venues, and for a larger audience, both through and outside the internet. Though he would be the first to say that promotion is not his talent or even interest. Still, he is starting by producing a serious selection of audio and video recordings, building more electric dulcimers, and creating a concerted wave of promotional material, recordings, and internet presence. After that, he can return to his old life, while expanding the circuit of international travel, and really, wherever the music takes him, as always. He has toured through much of North America, but invisions travelling to the many places in the world where the dulcimer is traditional and showing them what he has done with it. How both physically and stylistically, he has added a new branch and flower to an old and deeply rooted tree. Similiarly, it is not the tradition of the instrument in Africa and South America, but the roots and relationship to his percussive and poly-rythmic, syncopated style of playing, and those primary roots of modern American music, that he wishes to connect with there.

There is also a personal statement by Brian, talking about his life and philosophy, illustrated with a few quotes from his songs. As well as actual tour journals covering many years in the ARCHIVE section of the site, and the Video Tour Journal he made in 2000.