You may also contact me by regular mail or phone message:
FOLKSINGER
1213 Shenandoah Road
Aleaxandria, Virginia
22308
(703) 768-0784
Pleas take into consideration that I am on a regular circuit travelling around the country usually, so communications are usually indirect and slow. I am often only able to get mail and messages once a week at best, sometimes less. Sometimes I am gone for a month or more into the wilderness of Alaska or sailing somewhere, or just doing what I can under a 30 minute time-limit while stopping at a library or internet cafe along the way. It happens. Other times I am somewhere that I can be reached almost immediately, and have unlimited internet access for a while.
I will receive everything, and reply dependably to everything, but patience is sometimes nescessary for effective communication. E-mail is often the best route, since I am able to access that regularly most of the time.

I welcome all suggestions. I am always interested in new places to play, and often my best connections have come from people rather than from blind searches. I am happy to stop at people's places along the way, to get together a jam or just socialize. I'm alway open to feedback on the recordings. I know my music too well, I just cannot hear what I sound like to someone else who may never have heard me or the dulcimer. You can send reviews or recomendations here to be added to the "comments" and "reviews" pages. I welcome all suggestions about improving the recordings, or songs to try, or just general ideas of what to put into a recording, or where to play, or how to get the music out there. I am always looking for suggestions on how to get my music out to the people, how to "do more" with my music. The whole music world is evolving all the time, and I can't keep up with it all, so any help is appreciated.

I am also glad to answer any questions you have. I'm glad to give whatever help I can from my experience and knowledge, about principles or practical application, whether about performing, recording, playing, and dulcibuilding, or about travelling, prospecting, homesteading, or the sea and sailboats or anything I might be able to help you with. I'm always ready for philosophical/spiritual/psychological discussions.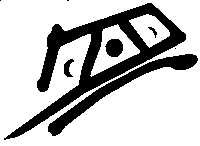 HOME