Buying CDs

There are several ways to get physical CD recordings: directly from me, from my internet distributors, or by getting an annual subscription and becoming one of my Patrons.

Individuals may receive Cds from me on a donation basis, just as I distribute them at my performances. My feeling is that some people have more money than others, and I wish to make my recordings available to everyone. In performing, I play whenever I can, and accept whatever people can give. I feel that every donation is supporting my entire effort, including providing recordings, performing, teaching, and continuing to develop the electric dulcimer.


Some people donate more and some donate less, those who give more are supporting those who give less. I am not independently wealthy, in fact, I'm usually technically below poverty level, but it doesn't concern me much, I've always managed to get by. These recordings definitely cost money to record, produce, and ship and cost more for me as an independent than for a major label which produces millions of copies. Then there's all the costs for the recording equipment, and everything else I do of which the CDs are just a part.


Practically, my cost per CD is about $2.50 US, anything over that plus shipping is fine. Still, I leave it up to you to support my efforts as you are able. An annual membership to my Patrons is $20 and gets you not only available production CDs but privately released material as well, audio and video.


You can order "on-demand" Cds or subscribe as a Patron on-line at Nowhere Radio, a site dedicated to independent music and hosting many other indie artists and information on the indie music scene. It also hosts a full length track from the latest CD. You can find everything on the "Folksinger" page there.


Or you may send a check or money order by mail using the CD order form or Patron's Subscription form.

For commercial resale you may order directly from me with the mail order form, with a discount price for bulk orders. This is also negotiable, depending on what you plan to retail them for. I have to try and guess and make an approximation based on the cost to me of the CD and shipping. I want to be fair, but I don't want to be taken advantage of. I can't compete with the major labels because CDs are more expensive for me to produce by the thousand than a company that presses hundreds of thousands. At the same time, if you are willing to buy in bulk (boxes are 50 CDs and 100 CDs), then any fair amount over production costs might work out, make me an offer. My greatest priority is to get my music out to people, if you can do that, I am willing to listen to you.
---
I am often suprized to find my CDs listed on sites I've never visited through the various networks that have developed between distributors. If you order from a third party distributor, the CDs usually have a set price. I must give a commission to the distributor; but they potentially expose me to potential listeners who aren't looking for me specifically. I can't guarantee that this list is current or complete, and in fact, it isn't. I have not put much energy into keeping up with which on-line distributors stock my CDs and instead have focused on setting up on-line ordering and the Patron system through NoWhere Radio, still the others provide other options.

Generally, I have focused on digital distribution through the internet as the primary commercial outlet for my music. Tracks from the more recent CDs are available through most digital music services that are in turn served by The Orchard,
an integrated indie recording, production, and distribution company.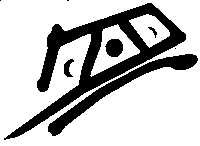 HOME